16 May 2019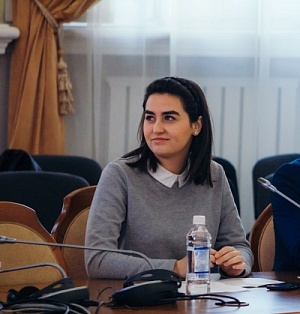 On the 11th of May, 2019 Tomsk regional round of All-Russia Olympiad of university students in the English language (non-linguistic faculties) was held. 30 best students from all universities of Tomsk participated in the language contest.
We are proud to announce that Beatriz Soares, a first-year student of Biological Institute, who is a participant of the project "Foreign language competence development of TSU students", became a winner in the individual competition.
We would like to congratulate Beatriz on this achievement and wish her further success!
Although the competition was quite tough, Beatriz succeeded in demonstrating all her language skills in full range. She managed to prove that she was the best.
The teaching staff of the Department of the English Language for the Faculties of Natural Sciences, Physics and Mathematics were in charge of the event.