15 March 2019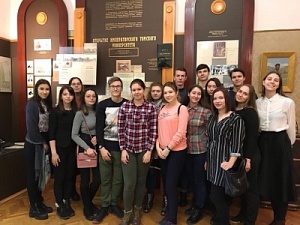 In March, 2019 during the Spring Decade of TSU Museums, the first-year students of Biological institute, who are the participants of the project "Foreign language competence development of TSU students", visited the Museum of History of Tomsk State University. The tour was conducted by the staff members of the Educational Center of the Museum Complex of TSU Dina Sergeevna Kozlova and Andrey Nikolaevich Kuzmin. The students got acquainted with the history of the oldest educational institution beyond the Urals and had the opportunity to "touch" the history of their Alma Mater.
The excursion evoked a lot of interest and plenty of questions about the studying, daily routine and students' life of the residents of the first in the Russian Empire students' dormitory. The Museum contains loads of historical artifacts dating back to the end of XIX- beginning XX centuries: from photo albums to the articles of furniture of that epoch.
After visiting the Museum some students admitted that they "really enjoyed the excursion." Alexandra Syomchina, Gr. 01802 said: "The guide answered all our questions. I learned a lot of new things and will recommend this Museum to my friends and anyone who is interested in TSU history." Evgeny Kovalenko agrees that the visit was "very interesting and helpful." "During this tour I could touch the history of the key landmark of Tomsk - TSU. Every period of University's becoming like a page of the book which carries us through time," Evgeny writes.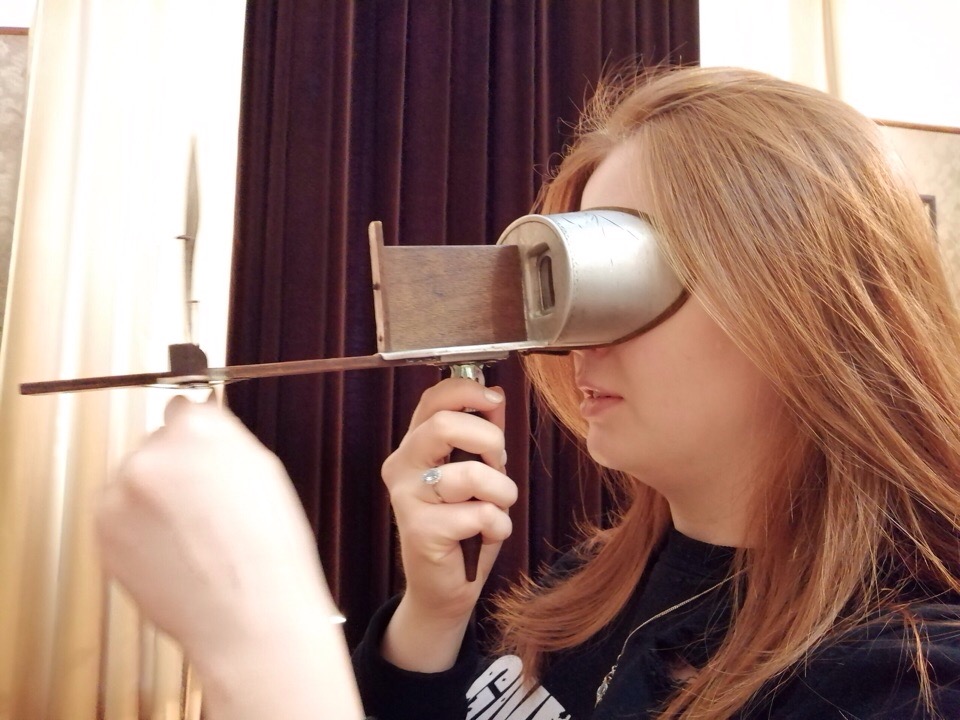 Using the data gained during the tour, the students prepared a virtual excursion "Through the pages of TSU history" and, also, developed group projects in the English language devoted to different spheres of the activity of their Alma Mater.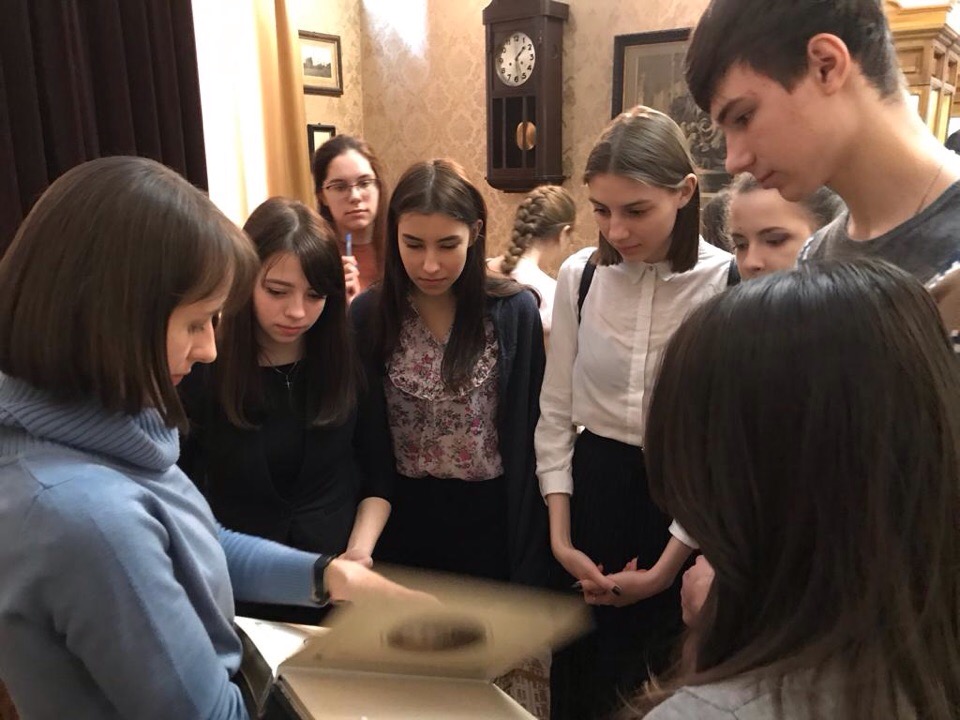 The teachers of the Department of the English language for Natural Sciences, Physics and Mathematics Faculties are grateful to the staff members of the Educational Center of the Museum Complex of TSU for this opportunity.
The event was organized by assistant professors of the Faculty of Foreign Languages Elena A. Melnikova and Elena V. Vychuzhanina.