15 October 2018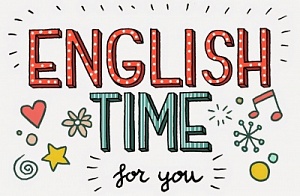 Under the project "Foreign language competence development among TSU students" second year students of faculty of physics invited students of Durham University (England) in order to get acquainted with the system of education in England. The meeting was hosted by senior lector of the Faculty of Foreign Languages, Alexandra Dusheiko. Zuzanna Wieczorek, Michael Knezevic and Antonia Hamilton together with students revealed similarities and differences of the higher education system. In the United Kingdom students have more freedom of choice of courses that they want to study. British students have less classes and smaller volume of coursework (12000 words). Undergraduate programs are usually designed for 3 years in the United Kingdom. Many graduates don't work in specialty in both countries. Antony's father studied philosophy at the university, but works as a lawyer now.
The physics students asked the guests why they chose Tomsk State University. The students admitted that, firstly, they chose it according to reviews of students who had already studied in Tomsk. Secondly, the education level in TSU is very high. Thirdly, they wanted to visit Siberia. The British also shared their culture shock. Health and safety is very strict in their country. When the fire alarm went off in the dormitory, they ran down the stairs from the eleventh floor because the elevator should not be used in case of fire. On the third floor they realized that all students were going back and began to find out why. It turned out to be a common thing that the alarm is triggered for no reason. Now they are used to this.
We have already written about the International Congress EFRE-2018 in early September. Behind the scenes was another very interesting aspect of the event. Thank to the participation of the Faculty of Physics in the project, the second and third year students who have already completed intensive training in English both in professional and academic fields, were able to be not just participants of the congress, but also its facilitators in some ways for which they received memorable certificates of gratitude. Due to their good level of English and enthusiasm for physics, they turned out to be ideal candidates for meeting international guests of congress and helping them with arrivals and departures as well as short excursions around the city.
For instance, the second-year students (0574 group) Oybek Mamazakirov and Ekaterina Matyskina (the lecturer is Alexandra Dusheiko) met one of the key speakers. "We went to Bogashevo airport to meet a guest from France. I have gained new experience, got the pleasure of communicating with him, interesting person. It was a pleasure. I would also participate in such meetings" – Oybek shared his impressions.
And that is what Anna Lapshina, another volunteer from the Faculty of Physics, told: "Initially I was told that I will have to go to meet international guests on Sunday at 5:50 in the morning. After that I was offered to accompany a group of international scientists during excursion of TPU buildings. Staff members translated for them in the laboratories. I rather helped in some organizational aspects. I gained invaluable experience. And I also liked the excursion. Thank you so much for the opportunity".
"I would like to thank all students who have agreed to help, for their well-coordinated work, responsibility and readiness to communicate on completely different topics"- said Olga Zubkova, the senior lecturer of the faculty of foreign languages.
"It should be noted that this time volunteer work united students of two faculties – Faculty of Physics and Faculty of Foreign Languages, and allowed them to try themselves in completely new roles. In each case the experience was only positive: the students were not limited only to meetings at the airport. Many of them "took care of" their guests in the following days of the congress. They showed them the city, accompanied on excursions, helped to solve organizational and domestic problems".
"I was very pleased that we were met by people who know so much about the history and sights of their city, are interested in science and can communicate in English very well" – said Kensuke Uemura, ITACLtd. – "It must be said I didn't expect anything else from Tomsk. I love your city very much because of friendly citizens. I always come here with pleasure and glad to new acquaintances"