29 May 2018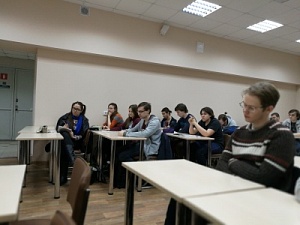 Associate Professor at the Faculty of Physics Dmitry Bezrodnyy held a workshop on Why English is important for your career? It is a common knowledge that English speakers benefit from all spheres of life, including science. However, Dmitry tried to figure out why English has become an international language, which English-speaking countries there are in the world, and whether Spanish or Chinese will become widely spoken one day.
It appeared that some students do not feel like doing science. Aleksandr Olekhnovich emphasised that due to the policy of the Russian government English is losing its position. Russian software is on demand. He also added that if a scientist makes a discovery, their research will be found and published regardless their nationality and native language. Ekaterina Matyskina and Anna Lapshina disagreed with Aleksandr. Anna claimed that papers can be translated into English by translators. However, nobody but the author can convey their own thoughts.
Aleksey Nekhoroshev admitted that he is interested in English in terms of entertainment. "I like speaking English, not learning grammar" said Alexey. He has to watch dubbed series, because watching the original ones is time-consuming. Alexey would be happy to watch them in English.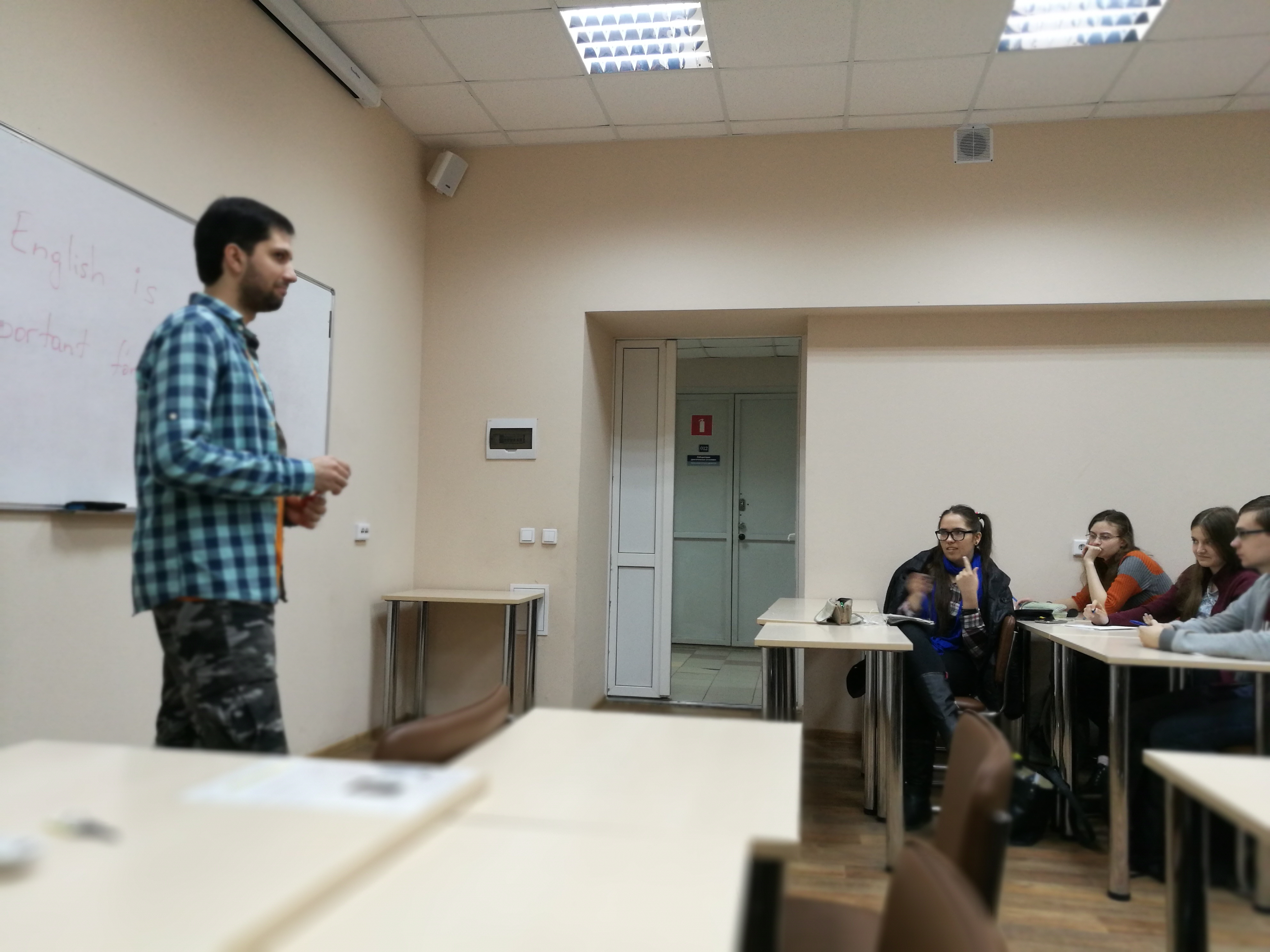 Dmitry listened carefully and agreed that science is not everyone's thing, whereas all people are keen on entertaining.
Nevertheless, would-be researchers must bear in mind that in order to get a Nobel Prize in physics a nominee has to come to the ceremony and make a speech in the English language.
Language instructor Aleksandra Nabiullina commented on the workshop: "Some students had a lively conversation with the lecturer. After the workshop Dmitry said that he had not expected first year students to be so sociable. He promised to improve his workshop for those who found him difficult to follow and make his workshop more interesting for everyone."