25 November 2016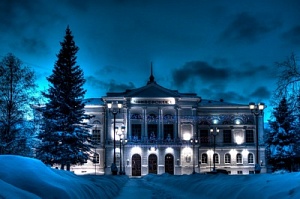 The first-year students of Geology and Geography faculty were given a tour of the main building of TSU within the Project for English-speaking environment formation for the students of TSU.
The students majoring in Local History and Tourism learned how to give a tour, interact with the audience and found out a lot of facts about the university which they had chosen to be their Alma mater.
The guide, Tatyana Litvinova, who happens to be a student of the same faculty, inspired the students to learn English and showed that knowing English is crucial for self-development and future employment.