24 October 2016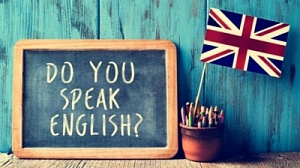 Within the framework of the project «Development of foreign language competence of TSU students» a master class in English «Computer Methods in Geography» is provided for the first year students of Geology and Geography faculty with majors 'Geography'. The master class is held on the 18th of November, 2016.
The master class was designed with the assistance of Anastasia Slizova and Vladimir Vozdvizhenskiy, Foreign Languages Faculty, the department of English language for natural, physical and mathematical faculties. The master class is held by a qualified teacher, Candidate of Geographical Sciences, an associate professor of the department of Geography, Aleksandr Anatolievich Yerofeyev.
The aim of the master class is to improve foreign language competence of the students in the use of modern computer methods in geography. The master class will be held in one of the modern computer classes of TSU and it will make it possible to demonstrate the possibilities of new technologies in geographic modeling.