1 November 2021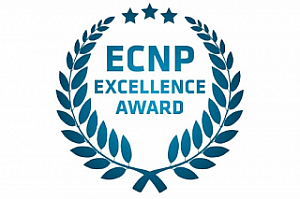 Anastasia Peshkovskaya, a researcher in the TSU Laboratory of Experimental Methods in Social and Cognitive Sciences, TSU Research Division, has been awarded an ECNP Excellence Award for her work on population-based suicide prevention. Award winners were named during the 34th European College of Neuropsychopharmacology held in Lisbon (Portugal) in a hybrid format.


The ECNP Excellence Award is established for young scientists living in European countries for outstanding works on mental health, psychiatry, and neuropsychopharmacology. 47 participants under 40 compete for the prize annually. The works are accessed by the ENCP Review Board (Utrecht, the Netherlands) and are awarded later during the ENCP Congress.
The award-winning study "How social media Big Data can improve population-based suicide prevention" by Anastasia Peshkovskaya is dedicated to increasing the effect of suicide prevention through a data-based targeted approach to different demographic groups. The results were presented in one of the congress's sessions.
"Since 2016, when the European Commission developed a guide for using digital technologies to solve health problems in the European Union, there has been more and more research appearing on the new methods and approaches to applying modern digital data to mental health. Notably, the research focuses not only on diagnosis and treatment but on prevention as well. Social networks are an everyday reality for 90% of the world population, and this work is an attempt to investigate the possibilities of open social media data for increasing the effectiveness of prevention measures, in this instance, for self-harm and suicidal behavior risks," notes Anastasia Peshkovskaya.

The COVID-19 pandemic spurred digital innovation and broadened its application, including apps for health monitoring, telemedicine, and the use of social networks and instant messengers to meet the needs of the population for affordable and comfortable services. Anastasia Peshkovskaya's work helps understand the functional application of digital technologies for mental health and offers an evidence-based database to improve targeted prevention in the general population.

In January 2022, the results will be published in a high-ranking journal European Neuropsychopharmacology (Q1).
The European College of Neuropsychopharmacology is a scientific association that is committed to ensuring that advances in the understanding of brain function and human behavior are translated into better treatments and enhanced public health.
The research is conducted according to the International Regulations on Human Research, the Declaration of Helsinki, and the HRA Ethics Service.
Anastasia Peshkovskaya's work uses the data collected during the project "Development of an algorithm for identifying risk factors for the safety of social networks users based on an analysis of the content and psychological characteristics of its consumers", supported by the Russian Science Fund.