10 February 2021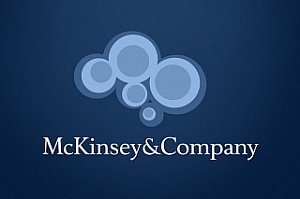 On February 11, at 19:00, the Institute of Economics and Management invites students to a webinar with consultants of the world consulting company McKinsey, graduates of the TSU Faculty of Economics
McKinsey is a leading global management consulting firm. Collaborates with the world's largest companies, government agencies, and non-profit organizations. Today McKinsey has over 100 offices in more than 60 countries around the world.
Alexei Chuprov, a project manager of the Chicago office, and Alexander Nugaev, junior partner of the Moscow office will tell you how their work is arranged and what a career path looks like within McKinsey, share interesting case studies and stories from practice. Participants will also learn how to get an internship at McKinsey.
At the event, you can not only me with consulting but also find out how studying at TSU helps in the daily work of a consultant.

To attend the event you should register here:
https://docs.google.com/forms/d/e/1FAIpQLSf-exOiDvj4t-CL5xsRLd3_0COULvKOiJjtmTvKu5rihHQbcQ/viewform

After registering, you will receive a link to the Zoom webinar.