18 March 2020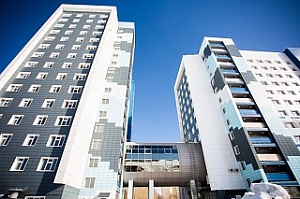 TSU will use distance education for the prevention of COVID-19

Since March 18, TSU will transfer all students to distance learning. Classes in this mode will run until March 28 (with a possible extension depending on the situation). Information on the transition rules will be published on the university's website, in students' dashboards, and on social networks.

Lectures and seminars will be conducted using the systems Moodle, Google Classroom, and on open educational platforms. Now teachers are loading the missing teaching materials into the TSU Moodle electronic educational content system.

Classes that require work with equipment have been canceled until a separate order.

We emphasize that the remote format is not a vacation. Teachers will track class attendance and conduct ongoing and interim certification.

Also, mass events are canceled at the university, preventive measures are being taken (sanitary treatment of premises, selective monitoring of body temperature, and others), and incoming and outgoing academic mobility is stopped.