3 June 2019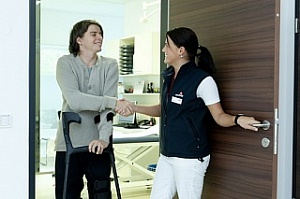 The 4th International Conference Social Sciences and Health Innovations: Multiplicities has ended in Tomsk. Its organizers were the TSU PAST Center with Maastricht University and Siberian State Medical University. Scientists discussed whether health care best practices are universal and why even the most grandiose discovery can harm society.
Representatives of social and biomedical sciences, health workers, and staff of nonprofit organizations and government attended the conference. Together they explored the concept of multiplicity and discussed approaches to innovation in health.
The conference consisted of roundtables and open lectures at which almost 80 participants from 12 countries took part, and about 130 people participated in the discussions. The topics of the presentations, in particular, were the features of the post-genomic era, modern approaches to epidemiological surveillance, and the interaction of patients and health-care workers, - said Yevgenia Popova, one of the organizers, deputy director and senior researcher of the TSU PAST Center and associate professor of political science.
Two of the four key speaker lectures were devoted to the relationship between patients and doctors and the health-care system and society. In the modern world, this interaction is changing rapidly. In attempts to develop new rules, the parties sometimes face misunderstanding and opposition, and sometimes they find unexpected points of contact and together change the sphere of health care for the better.
This part of the conference was conducted by two experts - Vololona Rabeharisoa, author of many works on the participation of public organizations in scientific and technological development and professor of sociology at the MINES ParisTech (France), and Jan Vlasov, co-chairman of the All-Russian Union of Patients and professor of neurology and neurosurgery at Samara State University.
Maurizio Meloni (Australia), a sociology professor at Deakin University, and Komatra Chuengsatiansup, a medical anthropologist, doctor, and director of the Institute of Health and Society of the Ministry of Public Health (Thailand) also lectured.
The history of the conference Social Sciences and Health Innovations: Multiplicities began in 2014, after TSU began to actively collaborate with Maastricht University (Netherlands) in research and educational exchanges related to health and medical innovation.
The first conference jointly with Maastricht University resulted in the development and opening in 2017 of the TSU master's program Innovations and Society: Science, Technology, and Medicine, where professors of the partner universities teach. The result of the third conference was the organization of student exchanges with the University of Oslo (Norway).