31 May 2019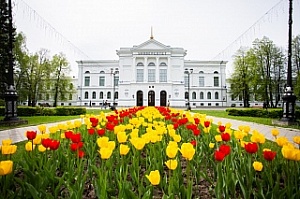 On May 31, TSU will celebrate the 141st anniversary of the founding of the university
Tomsk State University was founded on May 28 (16), 1878 by Emperor Alexander II as the Imperial Siberian University.
In connection with the celebration of the 141st anniversary of the founding of the TSU scheduled festive events.


At 15:00 will be the opening of the art festival MUKA. Art Warehouses

From 17:00 to 23:00, the University Grove will have Univer Music Festival: Generation 2000 (UMF2000)

It is also planned a Student Arbat, where will run a food court, a handmade fair, an exhibition of artifacts from the 2000s, and a playground.

From 18:00 to 23:00, the Imperial University Cup final will be held, which will continue with a concert featuring the UMF2000 headliners: DJ's Malaya, Agresia, Vandls, Ternovoy (Ex. Terry) By Black Star Label.
The entrance is free