1 March 2019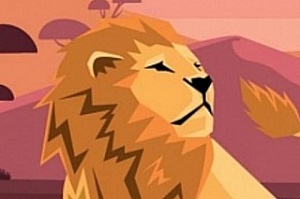 Quacquarelli Symonds has published the QS World University Rankings by Subject. The experts have evaluated 48 disciplines that were grouped into five broad subject areas. TSU made the biggest breakthrough in the study of modern languages - the University entered the top 150 strongest universities in the world, rising from the 201-250 group.
- QS World University Rankings by Subject is an important criterion for the classicality of universities, because it shows how rich is the range of sciences presented at TSU. The results of the QS WUR-2019 subject ranking showed that TSU made a significant step in developing its competitiveness in the global educational space, proving its superiority in 32 subjects and four areas of knowledge, said Vladimir Dyomkin, Vice-Rector for Network-Based Information Activities. - In 8 subjects, the University entered the top areas of the ranking, taking the following positions: 101-150 in Modern Languages, 151-200 in Linguistics, 201-250 in Physics and Astronomy, 251-300 in Chemical Engineering and Engineering Mechanical, Aeronautical & Manufacturing, 301-350 in Materials Science, and 451-500 in Chemistry and Computer Science.
The QS ranking is based on academic reputation, the results of research activities of universities, and the reputation of the university among employers. In 2019, TSU ranked in four of the five branches of science: Natural Sciences, Engineering and Technology, Arts and Humanities, and Social Sciences and Management.
According to these experts, the most powerful TSU area is Arts and Humanities - the University took 264th place, having improved its last year's result by 25 points. At the same time, TSU was included in the group 101-150 in Modern Languages and in group 151-200 in Linguistics. TSU received high scores in these branches from employers and from the academic community.
For the third year in a row, TSU physicists occupy high positions in the group 201-250, while in the overall standings in the Natural Sciences TSU took 272nd place, rising 21 points. This is the result of the systematic, multi-year work of scientists in world-class projects. Therefore TSU is the only representative of Russia in the TOTEM collaboration and a full member of the ATLAS collaboration at CERN. Currently TSU, with the German national synchrotron center DESY (Hamburg), is creating a microscope for the study of biological objects.