9 November 2018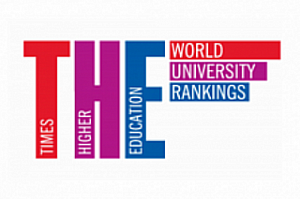 For the first time, Tomsk State University entered the subject ranking of the British edition of Times Higher Education in Life Sciences and confirmed last year's result in Physical Sciences.
The subject ranking of Life Sciences includes such areas as agriculture and forestry, biological sciences, veterinary medicine, and sports-related sciences. In this ranking TSU is presented for the first time, the university is included in the group 401-500. A total of 9 Russian universities are represented in the subject ranking, the TSU is the 5th.

The THE ranking Physical Sciences includes subject areas such as mathematics, statistics, physics, astronomy, chemistry, geology, and the environment. The new subject ranking in Physical Sciences presents 26 Russian universities, Tomsk State University is in the group 201-250 and retained its last year's result. Among Russian universities TSU is also the fifth.
Times Higher Education ranking ranks universities in 11 subject areas: Arts & Humanities; Education; Law; Social Sciences; Business & Economics; Psychology; Clinical, Pre-Clinical & Health; Computer Science; Engineering & Technology; Life Sciences; and Physical Sciences.

The same 13 indicators are used when compiling THE subject rankings and the THE world institutional ranking. The performance indicators are grouped into five areas: Teaching (the learning environment); Research (volume, income, and reputation); Citations (research influence); International outlook (staff, students and research); Industry income (knowledge transfer). At the same time, these indicators have different ratios - to take into account the specifics of concrete scientific areas.