26 October 2018
Tomsk State University's team has presented the university's development plan to 2020 to the Russian and international experts of the Project 5-100 Council. Presentations on the implementation of their roadmaps to improve competitiveness were made by the 21 universities that participate in the project.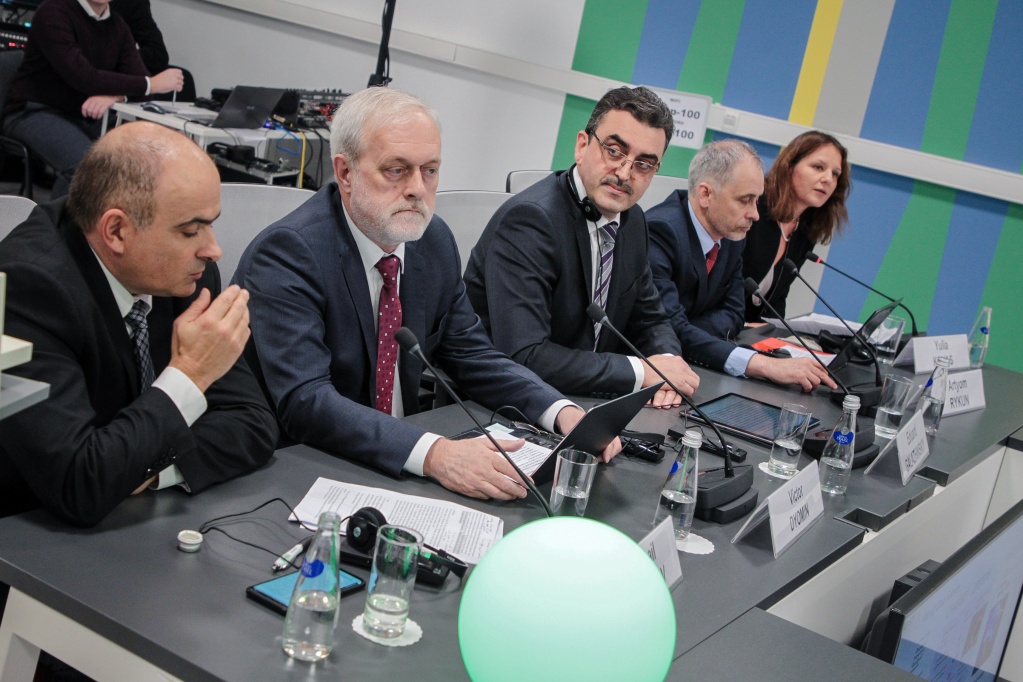 The meeting of the International Council began on October 26, in Kaliningrad. The TSU team consisted of Rector Eduard Galazhinsky, Vice-Rectors Viktor Dyomin and Artyom Rykun, and professors Yulia Kovas and Mikhail Myagkov. They presented the project for TSU's development in international activities, science, education, and innovation. Meeting the goals of the roadmap will enable the university to occupy a higher position in the global scientific and educational arena.
- We demonstrated well-coordinated teamwork. The Council asked various questions, and we showed that we understand where Tomsk State University is heading and how we can accomplish all our plans in order to achieve the ambitious goals that we set for ourselves with the university staff, - said Victor Dyomin immediately after the defense.
The Council on Global Competitiveness Enhancement of Russian Universities among Global Leading Research and Education Centers includes Tatyana Golikova, Deputy Prime Minister of the Russian Federation; Mikhail Kotyukov, Minister of Science and Higher Education of the Russian Federation; Andrei Volkov, academic policy advisor of the Moscow School of Management SKOLKOVO; Herman Gref, chairman of the executive board of Sberbank Russia; Weifang Min, president of the Chinese Society for Education Development Strategies; Lap-Chee Tsui, president of the Academy of Sciences of Hong Kong; and other experts.
The Council members will review university reports and prepare proposals and recommendations for the Ministry of Education and Science of the Russian Federation and for the universities. Based on these recommendations, the Ministry of Education and Science will decide on the financing of universities until 2020.
The objective of the federal Project 5-100 is to maximize the competitive position of a group of leading Russian universities in the global market for educational services and research programs. The goal is that by 2020, five Russian universities will be among the 100 best educational institutions in the world.
Photo: the press service of the Immanuel Kant Baltic Federal University