22 October 2018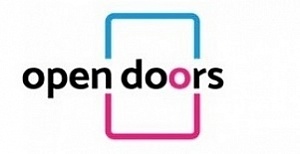 A Master's degree in Russia? Sign me up! Students from all over the globe can now study for free on a Master's program at one of Russia and the world's top universities thanks to Open Doors: Russian Scholarship Project that has just been launched in Russia.
Open Doors: Russian Scholarship Project is Russia's first international competition for prospective Master's students. The competition is held with the support of the Russian Ministry of Education and Science and the Rossotrudnichestvo Federal Agency; the Association "Global Universities"acts as the organizer. The project is the first to give students from all over the world a unique opportunity to enroll in a Master's program in Russia without entrance exams and using a single-window system: entrants can choose any one of more than 500 universities in 80 Russian cities, from Kaliningrad to Siberia and the Far East. That includes universities listed in top international rankings, such as Times Higher Education World University Rankings (THE), QS World University Rankings and the Academic Ranking of World Universities, as well as 21 leading universities participating in Project 5-100 – a Russian academic excellence initiative aimed at strengthening the position of the Russian education on the global market. Winners of the competition will enjoy early admission and tuition-free education in a university of their liking.International Competition 'Open Doors: Russian Scholarship Project'
Tomsk State University welcomes the participants of the international competition Open Doors: Russian Scholarship Project!
TSU is organizer of Biology, Psychology, and Philology and Linguistic subject areas.
WHO CAN PARTICIPATE?
International students, stateless persons, and Russian citizens living abroad, who already have a Bachelor's degree or those who are completing a Bachelor's program in 2018 can take part.
COMPETITION STRUCTURE
Qualifying round (December 1, 2017 – February 16, 2018) - portfolio contest
Registration opens on November 15th! Portfolios can be uploaded starting on December 1.
Final round (March 5 - 15, 2018) - online test
Both rounds are held online.
AWARD WINNERS
Participants who have successfully passed the two rounds and whose overall score puts them in the top 25% shall be deemed 'Award Winners'.
LANGUAGES
Russian and English