30 August 2016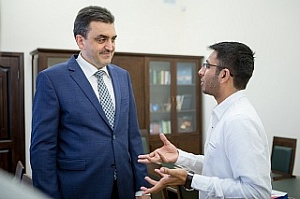 Tomsk State University is actively included in the international educational space, expanding the circle of partners in the student exchange.
Among them is COMSATS Institute of Information Technology, one of the leading universities of Pakistan. For the second time its students come to Tomsk, to take part in the TSU International Summer School. Rector of the University Eduard Galazhinsky met with Muhammad Sohayb Anwar, one of the COMSATS's students.

- TSU is undoubtedly one of the best universities in the world, and I am very proud to be here, - said Muhammad Sohayb Anwar at the meeting. - I want to make every effort to explain to a greater number of people in our country that Russia has interesting reliable partners with whom it would be possible to develop mutually beneficial collaboration

According to the guest of the University, a trip to Tomsk for him is also an opportunity to get acquainted with Russian and Siberian tradition, to talk about them at home. An introduction to the culture of other countries helps to better understand each other, and students who come to study from abroad are as messengers of peace, contributing to the convergence of countries. Therefore, in the TSU's summer schools, regardless of direction, always have a strong cultural component - familiarity with the Russian language, the city, and folk customs.

- We hope that this visit will be the beginning of a closer relationship between our universities - said the rector Edward Galazhinsky. - Today, education is becoming global, and we are pleased to contribute to the establishment of collaboration between our countries.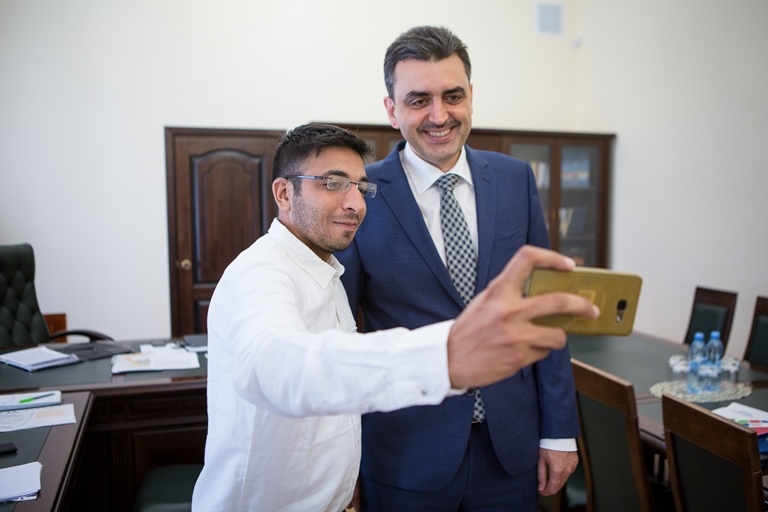 TSU and COMSATS have good prospects in terms of student exchange, not only in information technologies. The participants of the current summer school have been attracted to such areas as management and business communications. The practice of training students from Pakistan in TSU's international schools will continue, moreover, the partner has an interest in our Master's programmes. For example, Muhammad Sohayb Anwar plans to enroll in Master's degree in management of the newly established at TSU Institute of Economics and Management.