25 April 2016
Representatives of the European universities and research laboratories, of the Embassy of France in the Russian Federation, and the Fund CNRS on the eve worked at TSU. TSU Research Library held a plenary meeting of the conference Cooperation with European universities in Siberia and a round table on the problems of interaction between scientists.
- The importance of interaction with Russia for us is in the first place - said Guillaume Garrett, the attaché of the Embassy of France in the Russian Federation. - We develop academic mobility and create new joint projects. Last year, France recognized the Russian diplomas of higher education, suggesting that under no circumstances we do not want to interrupt the connection with your country.

France to Russia has always been a mediator in relations with Europe, and in recent years it isthe most reliable international partner in terms of scientific development.
- France quickly rushed to Siberia, and many large-scale projects with its support "spread their wings". Now we are actively expanding international collaboration, but France remains the leader in this process, - says Sergey Kirpotin the director of BioClimLand Centre.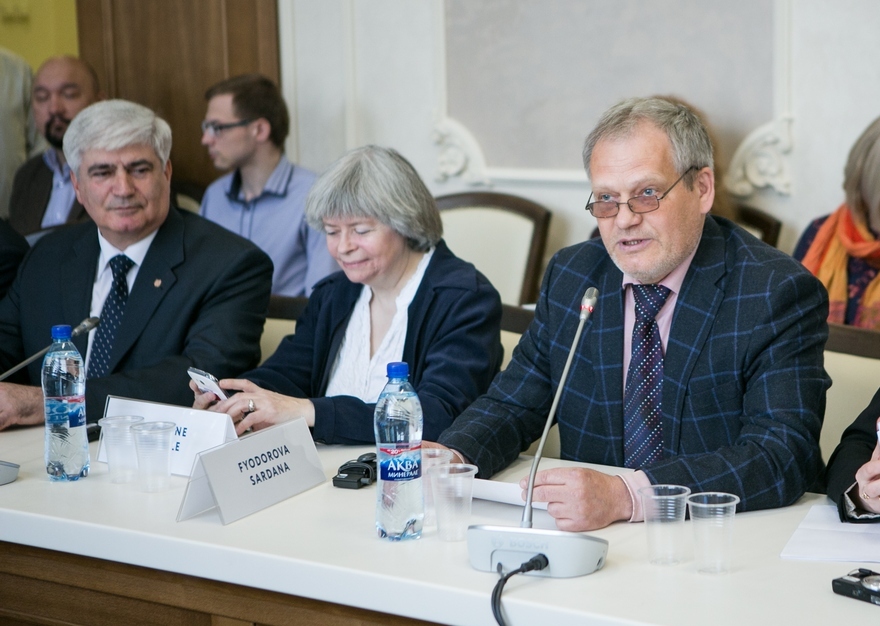 The theme of Siberia widely represented in the presentation of the TSSW: Siberian Institute of the Future aroused great interest of international colleagues. It also was a talk about the macro-region and the possibilities for research at the roundtable that brought together all interested in the development of collaboration between the European and Siberian universities.
- The international scientists and students do not have enough information about our universities, - noted Michelle Debrenne, the head of the NSU French Centre, the organizer of the conference and colleagues from France, Spain, and Germany have agreed with her words

The fact that Europeans know nothing about Siberia as a whole, confirmed Artyom Rykun, Vice-Rector for International Affairs. To change this situation and to make Siberia really open for researchers is the main task of the centre Trans -Siberian Scientific Way that was opened in TSU.

- Siberia could seriously affect the future of the planet. This area remains a white spot on the map. To attract the international scientific community here, we need to have competent marketing. No less important for us to learn how to set issues that interest society in general, such as the problem of changing climate or growing migration. I am sure that in dealing with these challenges, we will be able to actively expand mutually beneficial collaboration with Europe, - concluded Artyom Rykun.